On Saturday afternoon, January 23, at this year's 2016 Winter NAMM Show, producer/engineer Bill Szymczyk and Joe Walsh of the Eagles  joined moderator Mr. Bonzai in an exploration of the inception and creation of a great album, 1976's historic "Hotel California." Recorded at The Record Plant in LA and Criteria Studios in Miami, it was released in 1976, won two Grammy Awards and sold over 32 millions copies worldwide. A short YouTube clip is on the right. See the entire program HERE.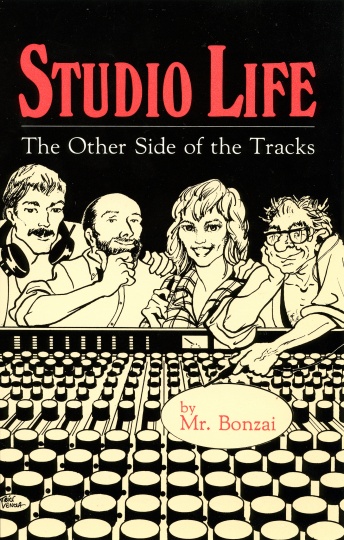 Join the crew at Ryan Recording – Mr. Bonzai, Cart, Layla and Smilin' Deaf Eddie – as they struggle for respectability and profits in the music industry.  It's a satiric and whimsical journey through the hidden world of recording, filled with colorful characters and bizarre sessions.
Click HERE to read a Studio Life sample and order from iTunes for the iPad and iPhone.
"In England they called it 'The Goon Show'—in the USA it's STUDIO LIFE!" —Victor Feldman, Recording Artist and Composer
Studio Life is  available for most eBook readers, as are the other books below.